BURTON ON THE WOLDS TENNIS CLUB
Burton on the Wolds Tennis Club is situated in an attractive, peaceful village next the playing fields (Towles Fields). Burton has 2 hard courts and a community pavilion, shared with football & cricket clubs etc
There is a strong sense of community surrounding the club with a large proportion of members being families.
We began providing coaching at Burton in Summer 2010 and are investigating ways of providing a year round programme for the club. Also, check out burtontennis.org.uk, the club's own website.
We currently run a Wednesday evening programme at Burton on the Wolds LTC between April-October due to the lack of floodlights.
If you would like us to contact you when the programme is about start please fill in the below form.
DIRECTIONS
Situated next to the playing fields in the Village of Burton on the Wolds, around 10mins from the centre of Loughborough.
Take the A60 to Nottingham from Loughborough, turn right onto Barrow Road at the sharp bend just before Cotes (B676), then turn right onto Prestwold Lane/Nottingham Road and then almost immediately left to reach the village of Burton. Continue into the village, turn right at the first roundabout you reach and then follow the road past the primary school and turn right onto Towles Fields where there is a carpark at the bottom of the road.
For SatNavs use postcode LE12 5TD.
Burton on the Wolds Tennis Club
Burton on the Wolds Tennis Club
Situated next to the playing fields in the Village of Burton on the Wolds, around 10mins from the centre of Loughborough. Take the A60 to Nottingham from Loughborough, turn right onto Barrow Road at the sharp bend just before Cotes (B676), then turn right onto Prestwold Lane/Nottingham Road and then almost immediately left to reach the village of Burton. Continue into the village, turn right at the first roundabout you reach and then follow the road past the primary school and turn right onto Towles Fields where there is a carpark at the bottom of the road.
For SatNavs use postcode LE12 5TD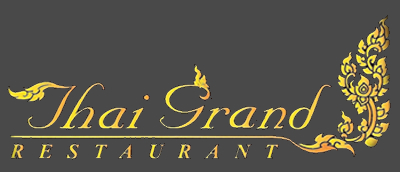 WEBSITE SPONSORED BY THAIGRAND RESTAURANT
Thai Grand restaurant provides an authentic taste of Thai cuisine. Our Head chef has thirty years of experience and believes only in quality, which is provided in comfortable surroundings with a relaxing atmosphere. Find out more